CHEESE
Cheese, glorious cheese. One of the most ubiquitous and delicious foods on our planet - a cornerstone of any kitchen or restaurant. Cheese comes in all different styles, shapes and milk types, and today we're jumping into the world of artisanal cheese to explore some delectable fromage from across the globe. This collection of cheese was photographed from my workplace, Milk the Cow (located in St Kilda). All cheeses presented in this site can be purchased from MTC and are all as delicious as they look.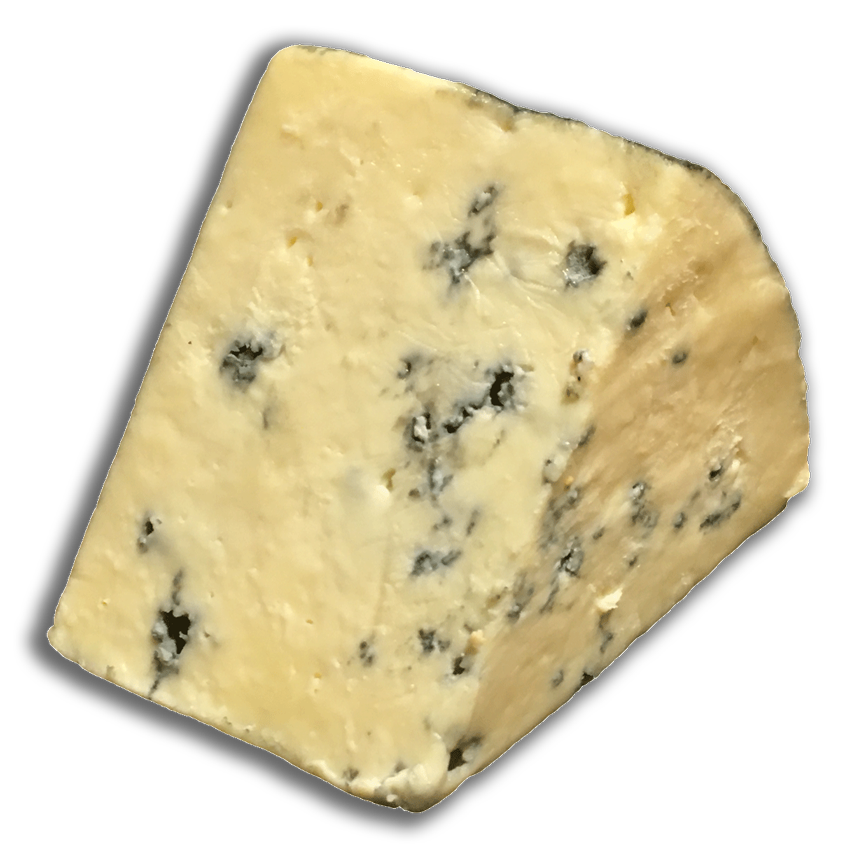 CASHEL BLUE
Origin: Tipperary, Ireland
Style: Blue-mould, cow's milk
Taste: Spicy, salty, tangy, creamy
The story of the Cashel Blue begins with Jane and Louis Grubb -- who've been making the famous cheese since 1984. It is Ireland's original, farmhouse blue cheese as before then blue cheese had never been produced on Irish farms. Almost 50% of the pasteurised milk used in the cheese comes from Grubb's hand selected breed of cows while the remaining comes from local herds. The rennet used in making in this cheese is made without animal products, making it suitable for vegetarians.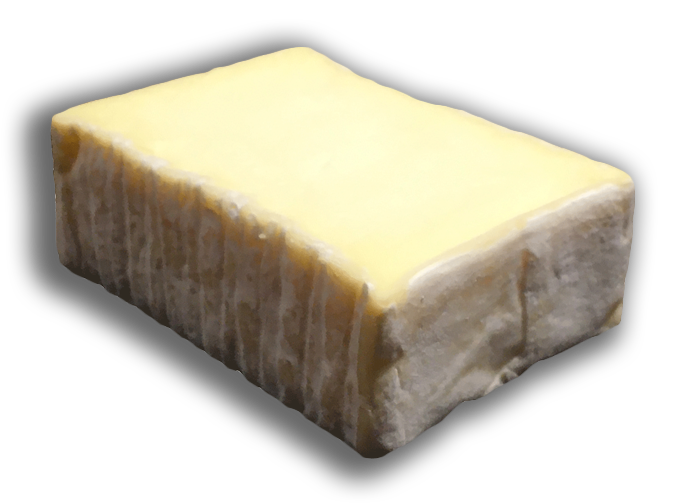 BRIQUE D'ARGENTAL
Origin: Lyonnaise, France
Style: Soft-ripened, cow's milk
Taste: Buttery, creamy, yeasty
Produced in the Fromagerie Guilloteu near Polussin, in the region's traditional brick shape, this bloomy, white mould exhibits a creamy and buttery flavour with rather mild fungal aromas. It's smooth and supple interior offers a hint of nutty sweetness and develops a silky texture with ripeness.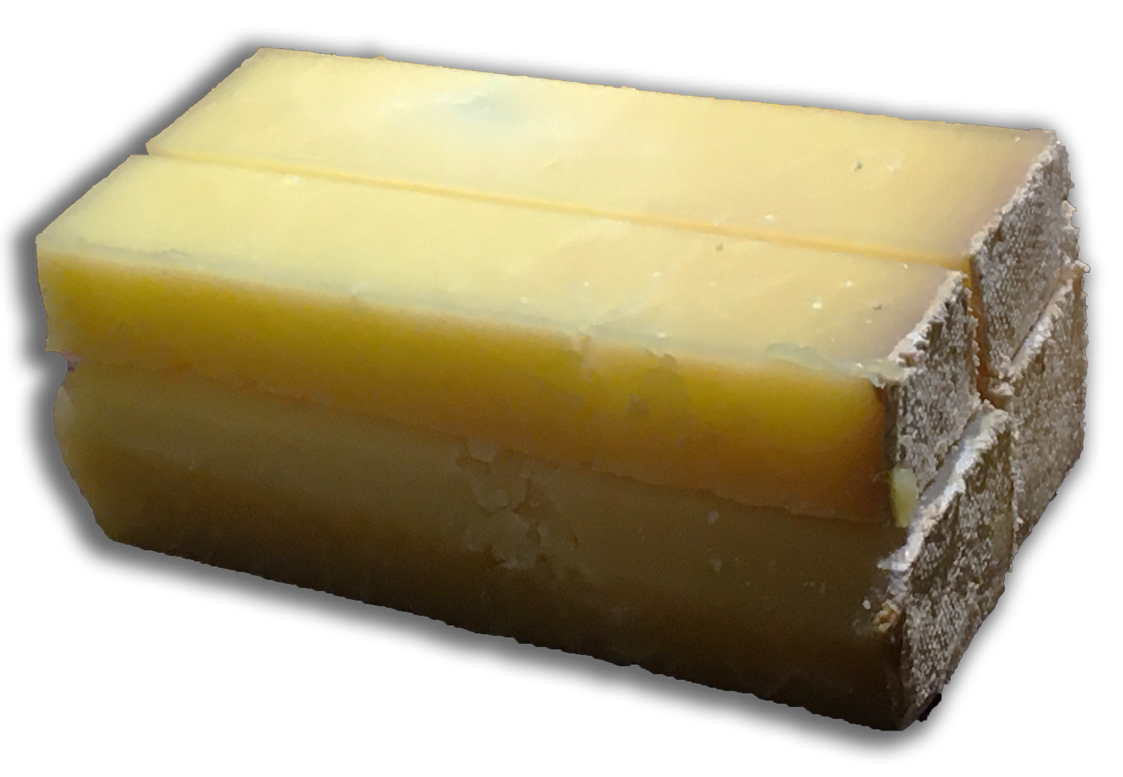 TALLEGIO
Origin: Val Tallegio, Italy
Style: Semi-soft, cow's milk
Taste: Fruity, mild, tangy
Taleggio is a smear-ripened Italian cheese named after the caves of Val Taleggio, the region the cheese is produced in. It's one of the oldest soft cheeses in Italy, produced every autumn and winter. During cheese making, the acidic milk is brought to the lab and kept on the wood shelves in the chambers as well in caves according to Italian tradition. To halt unwanted mould infestation, seawater is used to wash the cheese once per week. The maturation proccess takes between 6 to 10 weeks, forming a thin crust on the cheese.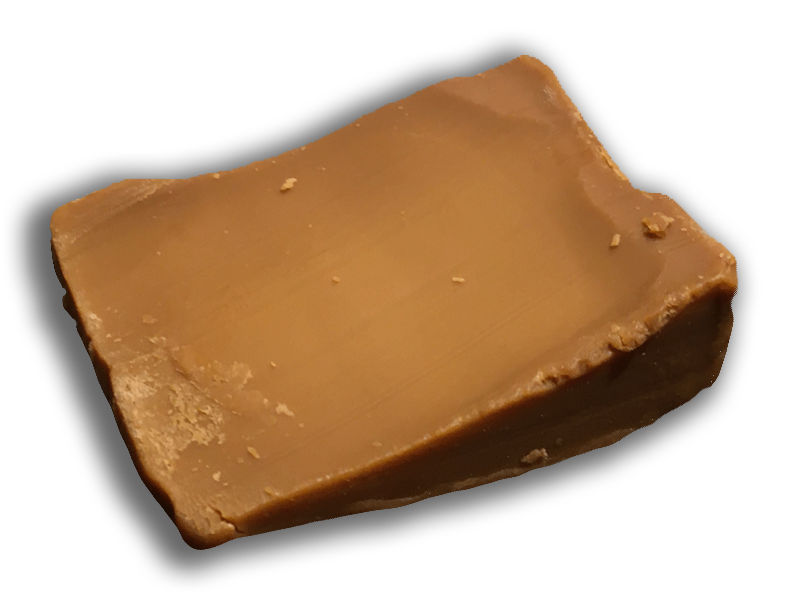 GJETOST
Origin: Norway
Style: Semi-soft, cow and goat's milk
Taste: Fudgy, caramel, sweet
Gjetost is a sweet, dense caramelized brown Scandinavian cheese produced under different names in various countries. The cheese gets its brown colour and fudge-like texture from the slow simmering process which allows the milk sugars to caramelize, giving it it's unique appearance. Rather than most cheeses, the Gjetost is produced entirely with whey, which results in a high protein content. It's fudgy, caramel like texture and taste makes it a perfect accompaniment with coffee.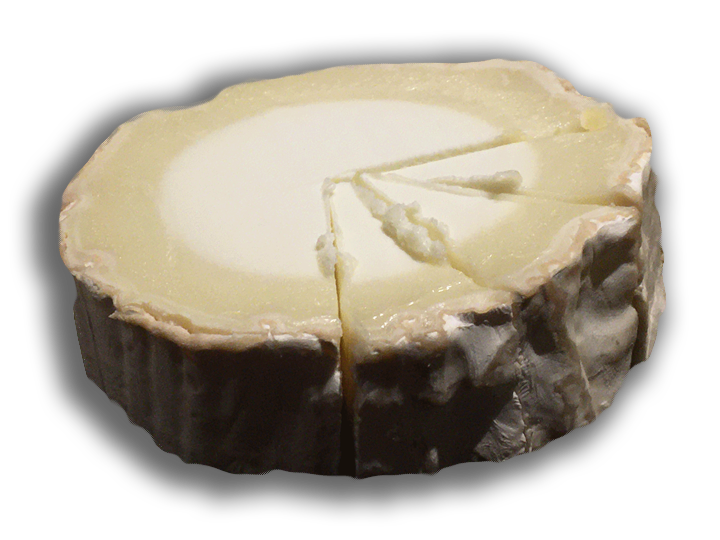 BUCHE DE CHEVRE
Origin: Loire Valley, France
Style: Soft, goat's milk
Taste: Silky, sweet, tangy
Buche de Chevre is an delicously decadent soft-ripened cheese made from goat's milk and produced in the Loire Valley region of central France. A log-shaped chevre (goat) cheese, it is ripened for a minimum of 7 days, which forms the exterior of a hard edible rind with a bloomy white mold. The white pate of Buche de Chevre's centre reveals a complex yet typical, bold taste of French goat cheeses underlined by sweeter notes of caramel. Soft and creamy with a flaky centre, the cheese instantly melts in the mouth.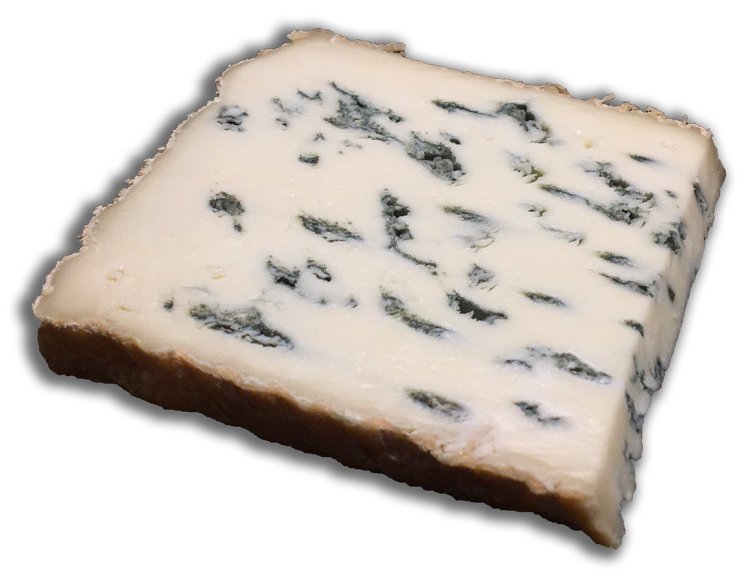 RIVERINE BLUE
Origin: Gippsland, Victoria
Style: Blue-mould, buffalo's milk
Taste: Creamy, savoury, sweet, spicy
Berry's Creek Gourmet Cheese is both owned and operated by experienced cheese-maker Barry Charlton and his partner Cheryl. With over 30 years worth of experience, his cheeses have been recognised overseas with the highest awards at the World Cheese Championship in Wisconsin, USA. They handcraft their cheeses in their factory nestled in the hills of Gippsland at Poowong North. The Riverine Blue is a cheese for blue lovers and novices alike.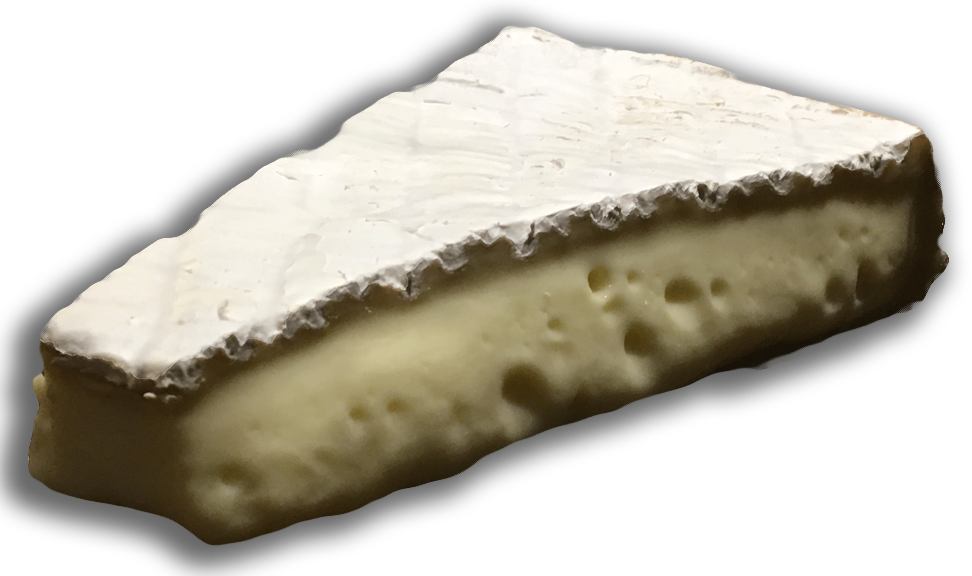 BRIE DE MEAUX
Origin: Ile De France, France
Style: Soft-ripened, cows's milk
Taste: Buttery, creamy, sweet
Brie de Meaux, named after the town of Meaux, is a French cheese produced in the region of Brie, located 50 kilometers to the east of Paris. This cheese has been appellation d'origine contrôlée certified, or region controlled, and thus internationally recognised as being a true Brie. A historical landmark of cheese, in 1814, the European Tournament at Congress of Vienna awarded the Brie de Meaux the "Le Roi des Fromages" (The King of Cheeses) for its unarguable flavour and texture.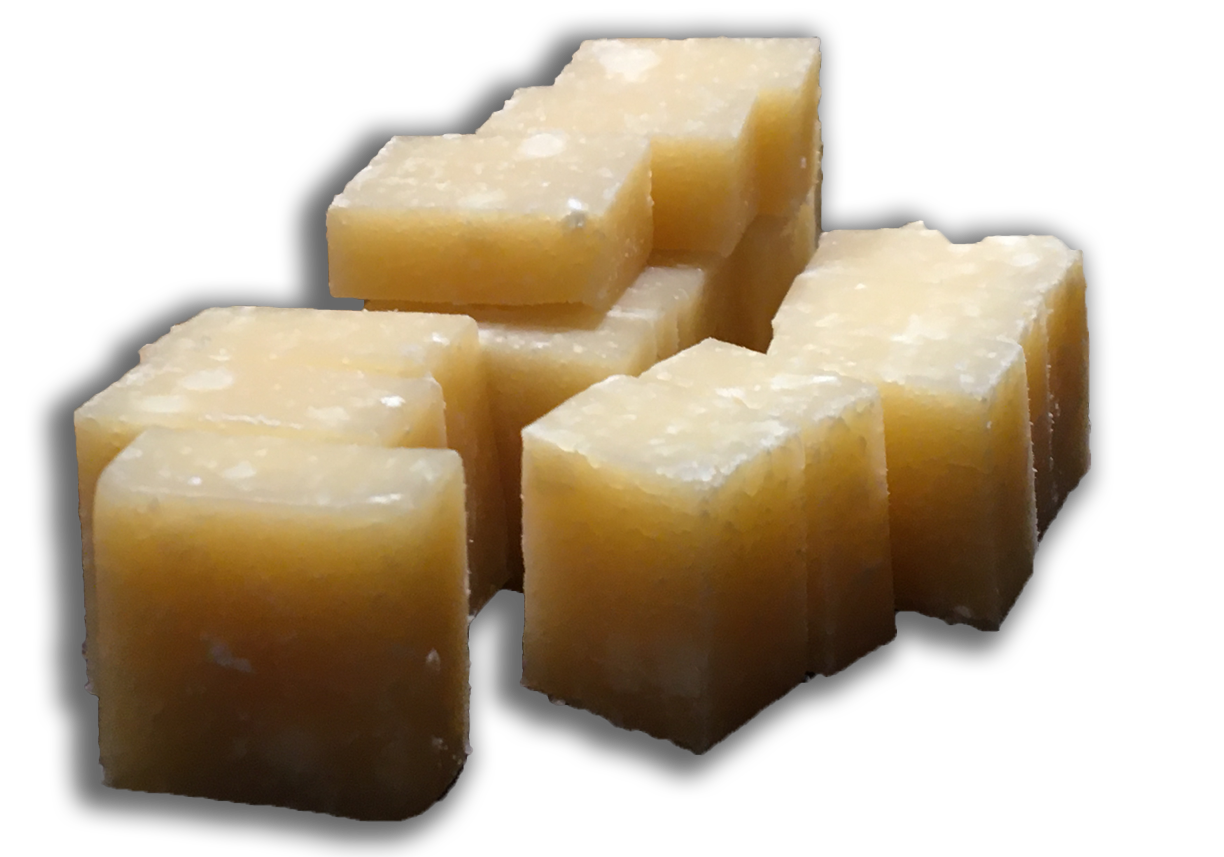 PARMESAN
Origin: Modena, Italy
Style: Hard, cow's milk
Taste: Sharp, fruity, savoury, nutty
Parmigiano Reggiano, or 'Parmesan' cheese as it is called in English is considered to be among one of the top cheeses by cheese connoisseurs. Today, it is produced by various producers in Protected Designation of Origin (PDO) areas in Italy. PDO designation states that for a cheese to be called as Parmesan, it has to be produced from cows grazing on fresh grass and hay. Cheeses imitating Parmigiano Reggiano are called as Parmesan or Italian hard cheese by producers to avoid legal issues, and do not ever reflect the true quality and taste of the original product.
The owner of this collection belongs to all of the great staff at Milk the Cow. The cheese display shown in the background here can be viewed on-site at Milk the Cow's St Kilda location. Drop by some time for an indulgent cheese based experience.